Social distancing doesn't mean you have to keep your customers away. In fact, there are simple — even free — steps you can take to keep your clients and customers connected with digital tools.
These digital tools can help you serve customers effectively even when your front door is closed. Here are simple digital strategies for local businesses to consider:
Update Your Website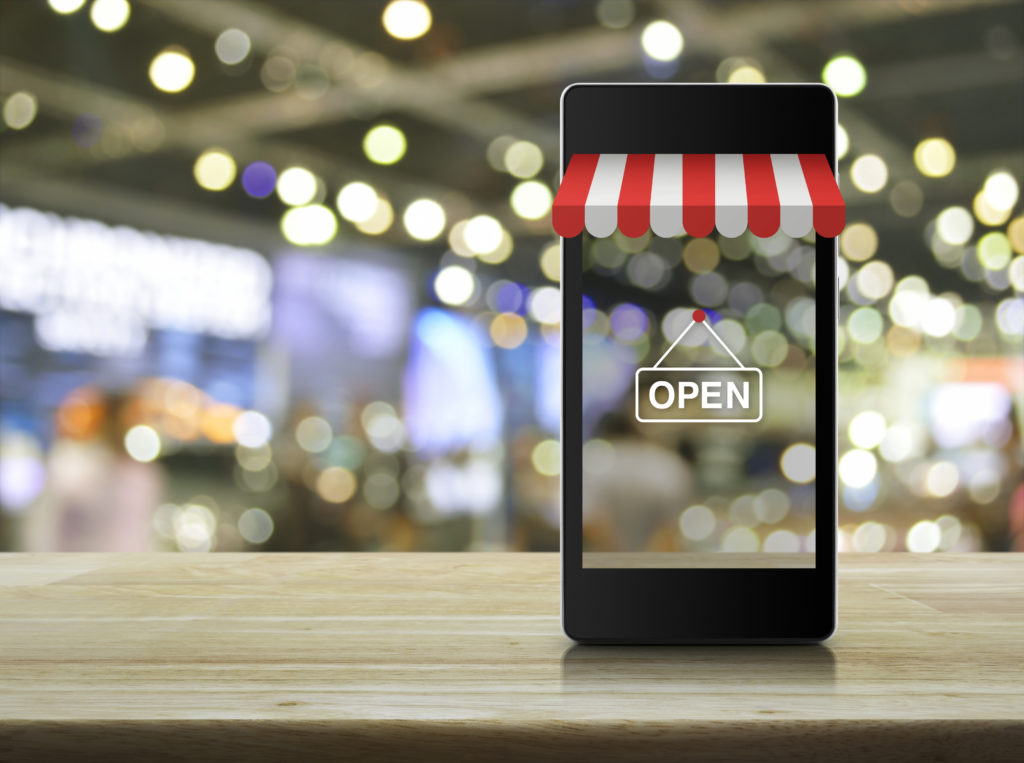 Your website is a salesperson who works for you 24 hours a day.
Is it doing a great job of selling? These days that matters more than ever.
With millions of people at home, online activity has exploded. Now is the perfect time to update your website with the most current information about your business or organization. As visitors come through your digital front door, this is a crucial time to make sure the copywriting on your site is doing a great job demonstrating the value you bring to your customers.
Are your hours and services up to date?
Have you included reviews that demonstrate your credibility?
Have you posted changes to your business services or published answers to frequently asked questions?
Unleash the Hidden Power of Google My Business
Google My Business has quietly transformed the search landscape in the past few years. This directory powers Google Maps and location-based searches. It bypasses company websites by publishing location, hours and phone numbers directly to searchers. It has given out-sized rewards to well-reviewed businesses and punished those who haven't managed their reputation carefully.
Google My Business has also morphed into a publishing channel by giving businesses a boost for posting social-media style news, events, and discounts.
You can leverage the power of Google My Business first by claiming and thoroughly optimizing your listing. Then you can use GMB to post regular updates, encourage reviews, and engage with customers directly.
Incorporate Live Chat
At Brick City Digital, we've found many customers (and prospective clients) prefer online chat over email or phone. Why? Chat is instant and convenient.
According to one study, almost half (46 percent) of online customers prefer live chat over email and social media. That means if you don't have chat, you may have disappointed about half of your customers!
But isn't chat a headache for small business owners? It doesn't have to be. We use Drift as the live chat service for our website. The basic service is free, and it sends chat requests to a web browser or smartphone app.
Chat hours can be scheduled so that it doesn't interfere with your personal time. And setting it up on your website is a cinch. There's simply no good reason not to have live chat on your website.
Transform Your Customer List into an Email List
Email doesn't get the credit it deserves. In national surveys, email is often the best-performing digital marketing channel. But it's also the most widely neglected.
Why is email neglected? Because most people hate to write and email requires writing. But transforming your customer list into an email list is a powerful — and free — digital marketing tool. It's as simple as setting up a Mailchimp account, which has a free tier that is suitable for many small businesses.
Need help with writing? Most small businesses do. But a good digital marketing agency (such as Brick City Digital!) can help you with professional copywriting.
Employ Video Meetings and Social Broadcasting
Suddenly Zoom is all around us. It's a simple and powerful way to hold online video conferences. Like many similar services, it has a free videoconferencing tier as well. But Zoom isn't the only option.
There is also Skype for Business, Join.me, RingCentral, Google Hangouts and more. What's best will be determined by the unique needs of your business. But here's a quick list of the best videoconferencing tools from ZDNet that will help you make the right decision.
And don't forget, you can also broadcast live video to Facebook and YouTube as well, straight from your phone or tablet. It's a free option that churches and other organizations have found effective in creating instant online events.
Add Online Shopping and Payments
Selling online is getting easier and easier. Any WordPress-based website can be transformed into an e-commerce site with WooCommerce, enabling you to sell just a few items or an entire store catalog. It can be as simple or as comprehensive as you and your customers need it to be.
And if you simply need the ability to take payments for services (or donations) online, that can be done by connecting your website to Stripe, Square, Paypal or other payment processing provider. In combination with Gravity Forms, you can set up an online payments page in a matter of minutes or at most a few hours.
Setup a Virtual Help Desk
If you deal with significant numbers of the public, a digital help desk and ticketing system can make life much easier for your customers and your business by tracking questions and concerns, and ensuring they're answered in a timely manner. Most help desk system also include automated replies to frequently asked questions.
There are a host of Help Desk solutions, and here's an article on the Best Helpdesk Software that will get you started with what will serve you best. At Brick City Digital and USA4SALE, we've found OSTicket to be a solid choice, and it also offers a free self-hosted edition.
Use Your Business Phone Creatively
Now is an ideal time to make the use of your office VOIP system. All of the major providers offer the ability to route your number to your home phone or a smartphone app, enabling you to work from anywhere while not giving out your personal phone number.
Here's a list of the Best VOIP Providers for Business. After a lot of research, we decided on JIVE as the best bet for our small office.
Are you a one-person business? You might try YouMail as a simple solution for segregating business and personal phone numbers. It also provides spam call blocking, transcribed messages, text notifications and custom greetings. Adding an additional line for your business is easy and inexpensive.
Advertise When Others Stop
During the Great Depression, many businesses suffered greatly. But a few understood that when some businesses retreated it created an opportunity to advertise at a lower cost and reach more people in a less crowded marketplace.
One such business was Proctor and Gamble. P&G refused to cut back on advertising in the Great Depression, even though times were difficult for their company too. Instead, they took advantage of new technology (radio) and a new form of entertainment (daytime serial dramas). When they began sponsoring these dramas with advertisements for soap and cleaning products, it transformed their business as well as the entertainment industry. Proctor and Gamble's clever advertising strategy brought us "Soap Operas."
Similar opportunities exist today with online marketplaces, social media, and search engine advertising. What digital marketing strategy will work for your business? We'd be happy to help you find out.
Call me at (352) 351-1131, send me an email, or open a live chat session. Let's talk!