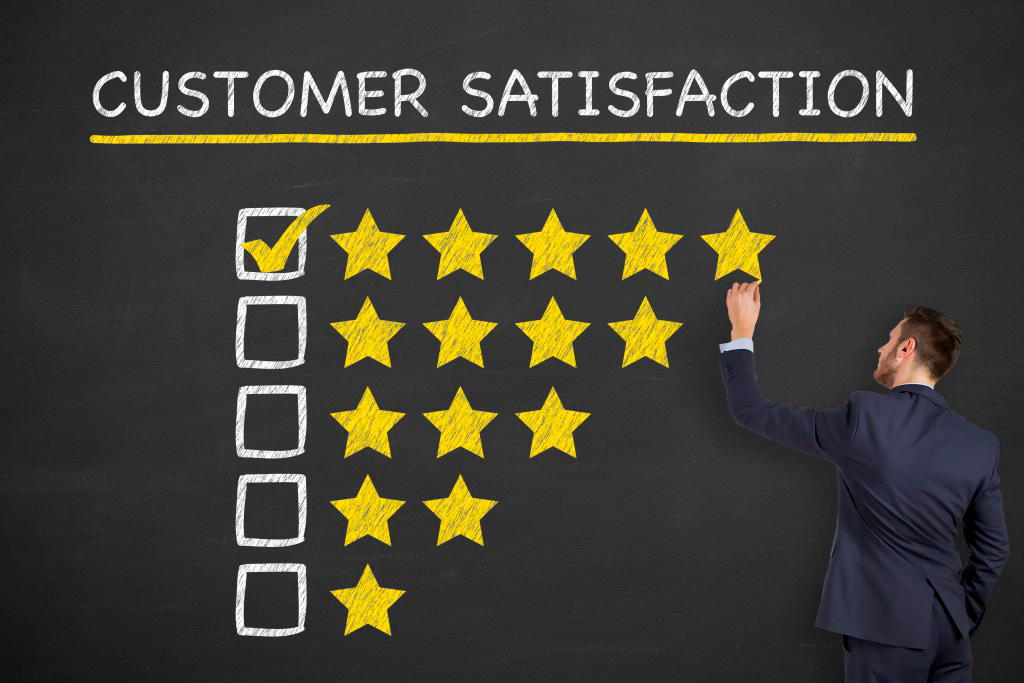 As a small business owner, you know all about opportunities and threats. Online reviews are clearly both:
A single negative review can cost a business 30 customers.*
A single star increase on Yelp can boost a business bottom line 5 to 9 percent.
People now trust online reviews as much as a real-life, personal recommendation. Don't you? Who shops Amazon without reading reviews? When was the last time you looked for a restaurant in an unfamiliar town without checking Yelp?
And what started with restaurants and e-commerce sites is now coming for your business. Whether you're a doctor, a lawyer, physician or a plumber — online reviews have transformed the environment of small business marketing.
So what can you do to make the most of the opportunity (and minimize the threats)? While some services offer semi-automated programs for review management, most businesses can do well by following just a few simple steps.
As Bing Crosby sang, you simply need to accentuate the positive and eliminate the negative.
Accentuate the Positive
Positive reviews can bring a steady stream of new business to your door and keep the phone ringing. When searching for a local business on Google, for instance, listings from Google My Business are shown first. These listings include maps, business information, and reviews. Yelp, Facebook and other review sources may also be included.
Here's how to make the most of positive reviews:
Claim Your Business Listings. Most business listings are created automatically from national databases. They may even be created by individuals not affiliated with your business. But until you claim your business listing, you have no control over its content. Once you've claimed your business, you can add photos, videos, detailed descriptions and more.So if you haven't already, claim and verify your business in the major directories.You will have to create an account with each service and verify that account. So be sure you use an e-mail address that is in the control of the business owner.


Also, in many cases you will be asked to verify your business phone number by receiving a call with a security code. If your business uses a phone tree, you may need to turn it off briefly to ensure you can take the automated call.Here are some links to get you started:

Don't Wait for Reviews – Invite Them! If Google is the most important directory to your business, that's good news. Their terms of service allows you to solicit reviews. The easiest way to do this is to email a direct link to your review page. When you've completed a successful engagement, or as part of routine follow-up with your customers, invite them to leave feedback.While inviting Google reviews is permissible, it is against their policies under any circumstance to provide discounts or other incentives in exchange for reviews. And never have employees or family members review your business.

IMPORTANT NOTE: If Yelp is the most important source of reviews for your business, you need to be aware that it is specifically against their terms of service to solicit reviews.
Eliminate the Negative
A single negative review (especially in absence of positive reviews) can be toxic to your business. But it's inevitable that even the best business will occasionally have an unhappy customer. It's not if, but when.
So what do you do when your business is the target of an angry customer?
Always Respond. Dale Carnegie famously said that nobody ever wins an argument, and your goal in responding to a negative review isn't to argue. When you reply, remember that your audience isn't just the single reviewer, but the public at large.
So, without arguing, make it clear that you understand the customer's concerns and take them seriously. If there is factual error in the review, clarify it without blaming or accusing. If you made a mistake, admit it (it means you're only human.) And be clear that you always stand ready to resolve concerns to the best of your ability. Your goal is to demonstrate to potential customers that you will always handle customer concerns with fairness and sincerity.
Reach Out Personally. It's not just business, sometimes it's personal. In some cases it may be best to reach out to the individual privately. Frustrated customers want to know that their concerns are heard. A respectful conversation that works toward reconciliation is just good business. Even when you agree to disagree, everyone deserves to be treated with respect.
If Necessary, File a Dispute. Even when you claim your business listing, you cannot delete reviews. However, if the review is factually inaccurate or potentially fake you can file a dispute that may get the review removed. Here are some helpful links:
As a Last Resort, Take Legal Action. Does a review contain false information about your business? Can you verify factual inaccuracies? Have you been unsuccessful in reporting the review? Everyone is entitled to their opinion. If a reviewer claims that you provided poor service and charged too much, the First Amendment protects their right to free speech.
But if they falsely claim that you charged for a service you didn't provide or publish other false information about your company, it may be time to contact a lawyer. No one has the right to publish false information about your company.